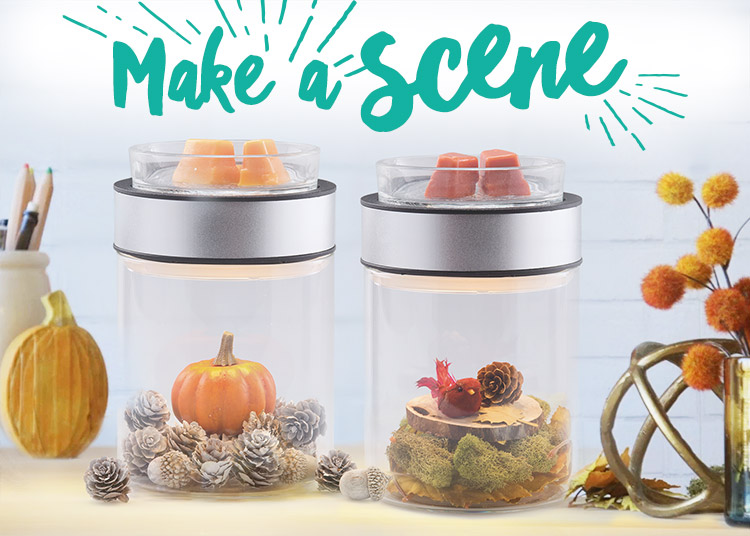 With the holidays right around the corner, keeping up with décor to make the season bright can get pretty spendy. But with our whimsical Make a Scene Warmer, you can easily change up your décor for any holiday. Here are some ideas to get you started:
HALLOWEEN:
Insert creepy items – like a plastic hand or skull! — for an eerie effect.
Make a spider's nest out of fake cobwebs and plastic spiders (nothing living, folks!).
Fill the inside with white gumballs painted to look like eyeballs.
THANKSGIVING:
Spray paint mini pumpkins, corn husks and leaves in metallic colors and nestle them inside.
Collect leaves and twigs for a natural-looking centerpiece.
Line up shafts of wheat on a piece of tape. Trim them so they're all the same size, then line the Warmer with the wheat for some pretty harvest texture.
HANUKKAH:
Add a bunch of small dreidels.
Mix silver-wrapped chocolate coins with blue and silver beads (plastic necklaces work great) for a shiny scene.
Add glass stones in silver, white and blue to the bottom, and top with a dreidel.
CHRISTMAS: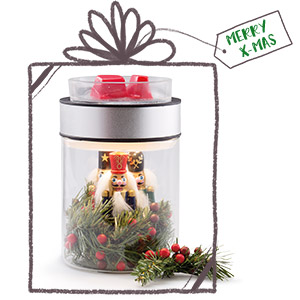 Highlight your favorite ornament on a bed of fake snow.
Layer monochromatic mini glass ball ornaments.
Pick out holiday miniatures — like nutcrackers or Santa's sleigh — and create a snow globe effect.
NEW YEAR'S: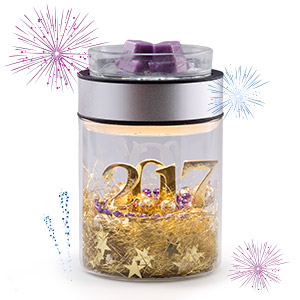 Add handfuls of confetti, party poppers or tiny colored balls.
Put in a few mementos, like movie or concert tickets, pictures, sand from your vacation or little trinkets you acquired in 2016 that remind you of the fun times you had.
Find little objects that represent your goals for 2017.
Still need ideas? Check out our video, or add your own ideas below!
*Glass jar is for decorative, nonliving objects only. Do not put living plants, animals, fish, reptiles, insects, water or any other liquid in the glass jar. At no time should water, chemicals or oil be used with this Warmer.