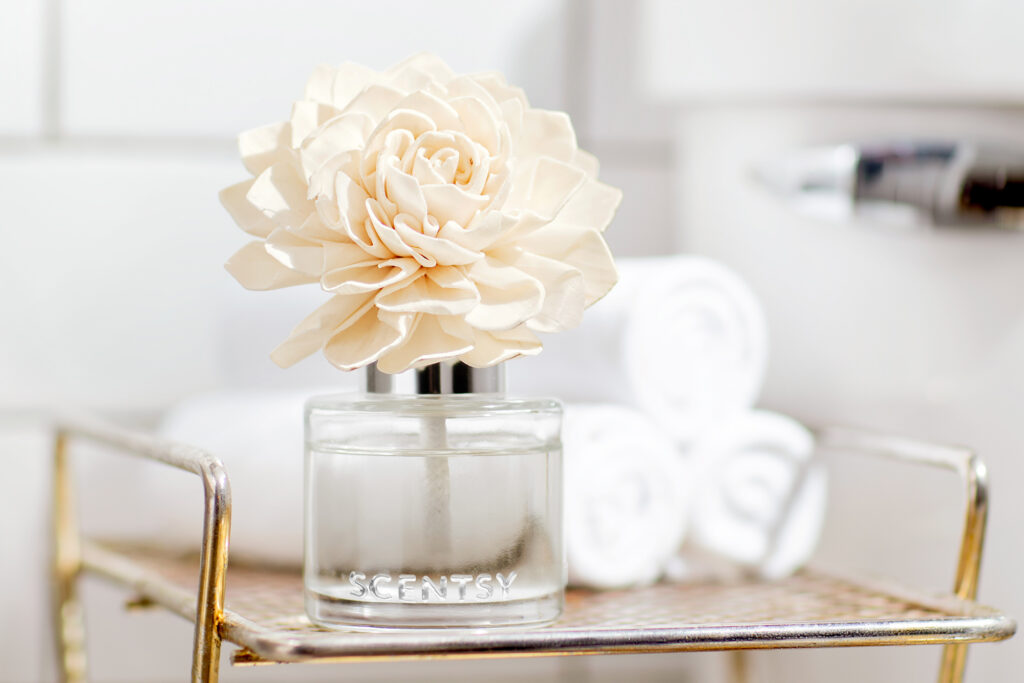 You've seen them before, but really: What's all the fuss about a skinny little reed?
Reed diffusers make up a $114 million industry in North America because devoted customers LOVE them for their subtlety, simplicity, safety and surprisingly effusive, long-lasting scent.
Here's how they work:
Typical reed diffusers include a small glass jar of fragrant oil and a bunch of natural reeds. Some companies have added a bit of style to the system, but most are focused on function rather than form.
When you add the reeds to the jar of oil, they draw in the fragrant oil and release the scent into the air. It offers a consistent fragrance experience, and it's easy to adjust the intensity — just pop in another reed or two, or try flipping the reeds over once they're saturated.
Ponder the pros
The reed diffuser offers a long list of benefits:
Often inexpensive, especially when you consider scent for time (some release scent for months).
The reeds are all-natural, and there are natural and essential oil versions out there.
Small and subtle — takes up virtually no space.
Safer alternative to scented, wicked candles.
Easy to adjust the fragrance intensity.
But the most common praise is due to how conveniently they can be used in just about any room — there is no cord, so no plug required — and they require little to no maintenance to keep a space pleasantly scented.
Consider the cons
There are a few negatives to keep in mind. For one, an open jar of oil can be spilled, so a reed diffuser needs to be kept out of reach of kids and pets. Because they last so long, you might suffer scent fatigue or become anosmic to the same fragrance over time. And while some might consider their simplicity sophisticated, others might balk at displaying a handful of sticks in their living room. All in all, they look kinda … boring.
When it came time for Scentsy to design a completely original take on reed diffusers, that's the key problem we set out to solve. Here's the result:
Our NEW Fragrance Flower
Isn't it lovely? The Fragrance Flower is handmade of all-natural materials, so no two flowers look identical, just like in nature. It may look delicate, but it packs a fragrant punch.
When you place it in the glass jar filled with scented oil, the flower draws the oil into its petals and absorbs it quickly. The fragrance actually diffuses through the petals and into the air for gorgeous scent that lasts up to 60 days.
It's available in four of our best-selling fragrances, in an oil base designed EXCLUSIVELY for the Fragrance Flower: Aloe Water & Cucumber, Amazon Rain, Luna and Sea Salt & Avocado.   
The Fragrance Flower looks just right on nightstands, desks, your makeup vanity — anywhere you want to enjoy amazing fragrance and a touch of nature. It also makes a wonderfully affordable gift. Take one to a bridal shower or surprise your BFF for her birthday! It will last a lot longer than a bouquet of flowers and is even more lovely.
Whether you love reed diffusers or you have to try them, reach out to your Scentsy Consultant to order your Fragrance Flower. Don't have a Consultant? Find one at scentsy.com.