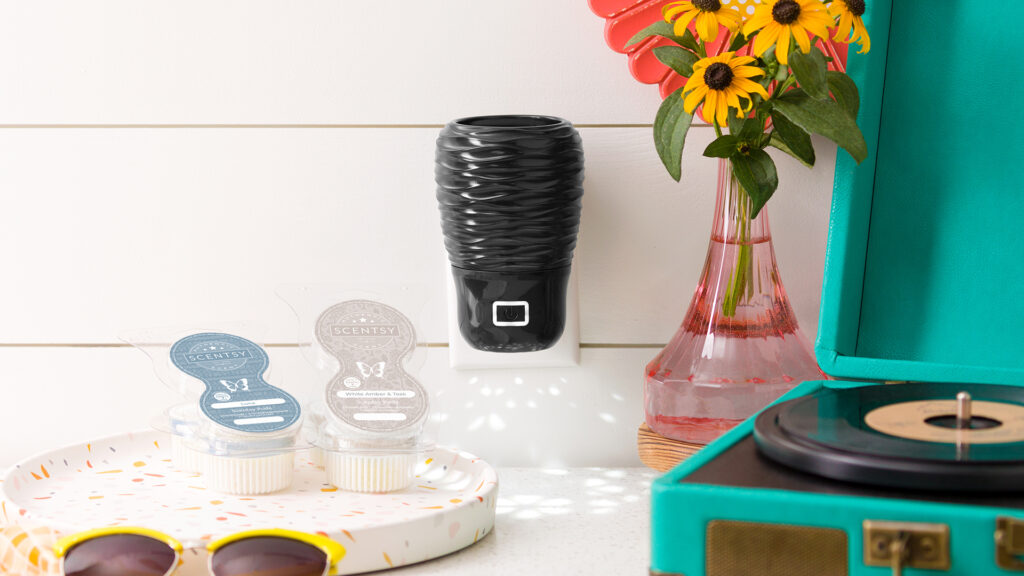 Scentsy Warmers have a reputation for creating a cozy ambience. When you have a warmer sitting on your table or counter, it's like a little ray of sunshine in your home. But if you're in the middle of a summer heat wave, you might be itching to swap cozy vibes for a cool breeze. So how do you achieve great fragrance in summer heat?
Enter Scentsy Pods and Oils! You can employ these powerhouses in a Scentsy Diffuser, Air Purifier, fan diffuser or Scentsy Go. Read on to see which option works best in your space.
Scentsy Diffuser
Choose from the durable deluxe diffuser or the showier premium diffuser. Both diffusers feature a large reservoir, stylish designs and easy-to-use controls. The premium diffuser offers up to 8 hours of fragrance, while the deluxe diffuser provides up to 35 hours of fragrance on Low mode.
To use Scentsy Diffusers, simply add water and a few drops of Scentsy Oil and turn the diffuser on to your desired setting. You can even mix and match Scentsy Essential Oils and Natural Oils to create a new concoction! To learn more about diffusers and oils, check out this FAQ.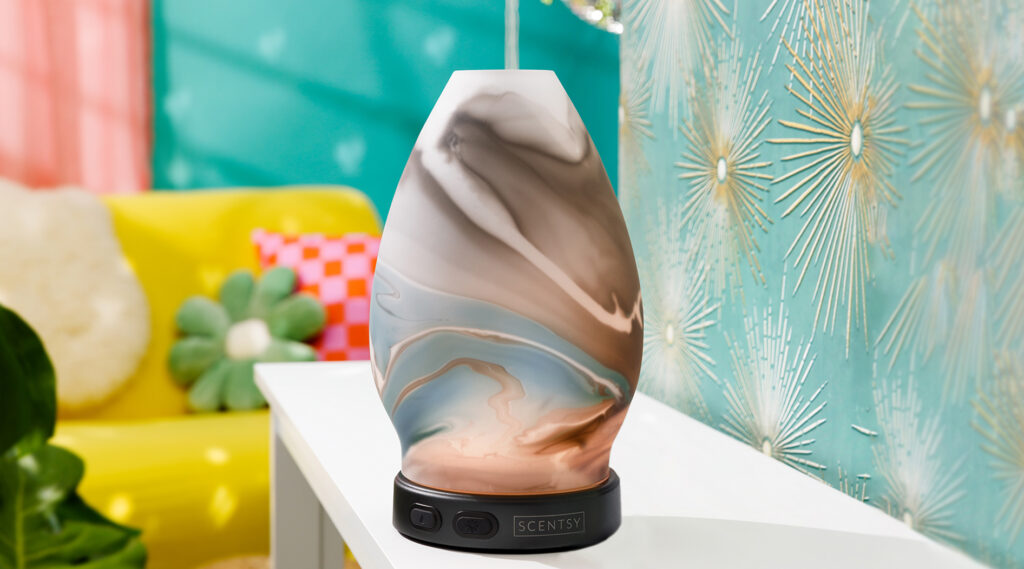 Scentsy Air Purifier
The Scentsy Air Purifier delivers both fragrance and clean air — what more could you ask for? This clever device uses a HEPA air filter, which lasts about 1,200 hours in Low mode, and is capable of removing dust, pollen, mold and bacteria from the air. Add one or two Scentsy Pods in your favorite fragrance to the Air Purifier to make your space beautifully scented.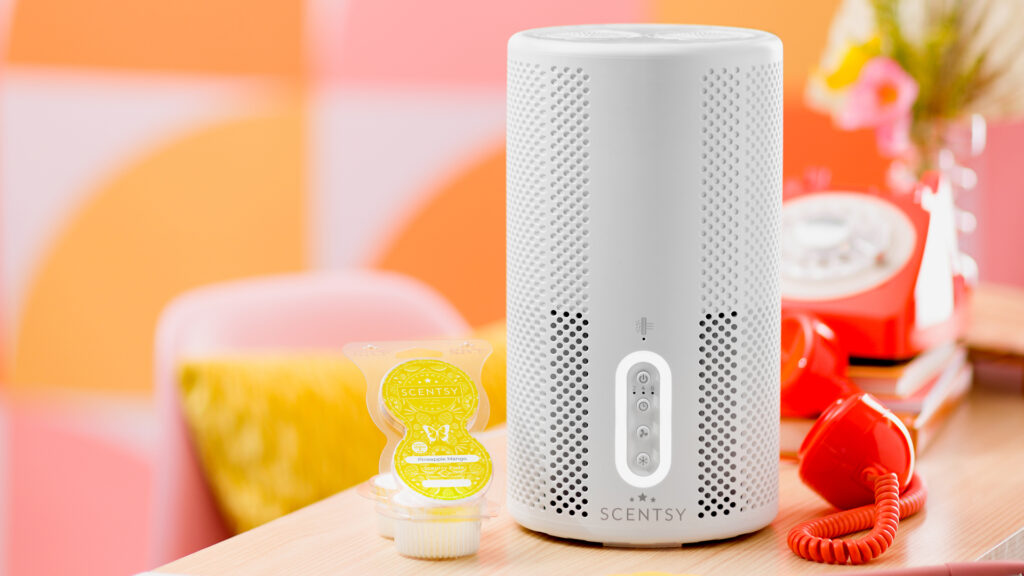 Scentsy Wall Fan Diffuser
Wall fan diffusers come in sleek designs that fit in just about any home décor. Use a wall fan diffuser in similar places as you would a mini warmer, such as bathrooms, offices or other small spaces. This diffuser's sturdy design makes it a practical fragrance source for high-traffic areas and busy homes. Just pop in a Scentsy Pod or two and you're good to go!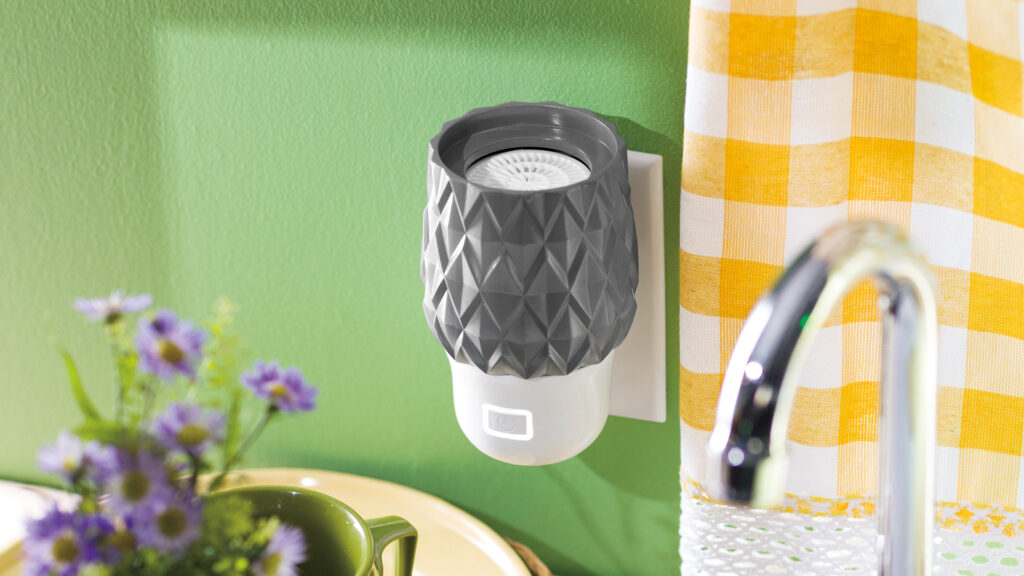 Scentsy Go
Just like the name suggests, the rechargeable Scentsy Go is the perfect traveling companion for summer road trips. But it also delivers fragrance anywhere else you need it, and its 7-color LED light display makes it an eye-catching addition to your home décor. Use any of your favorite Scentsy Pods in a Scentsy Go for amazing fragrance.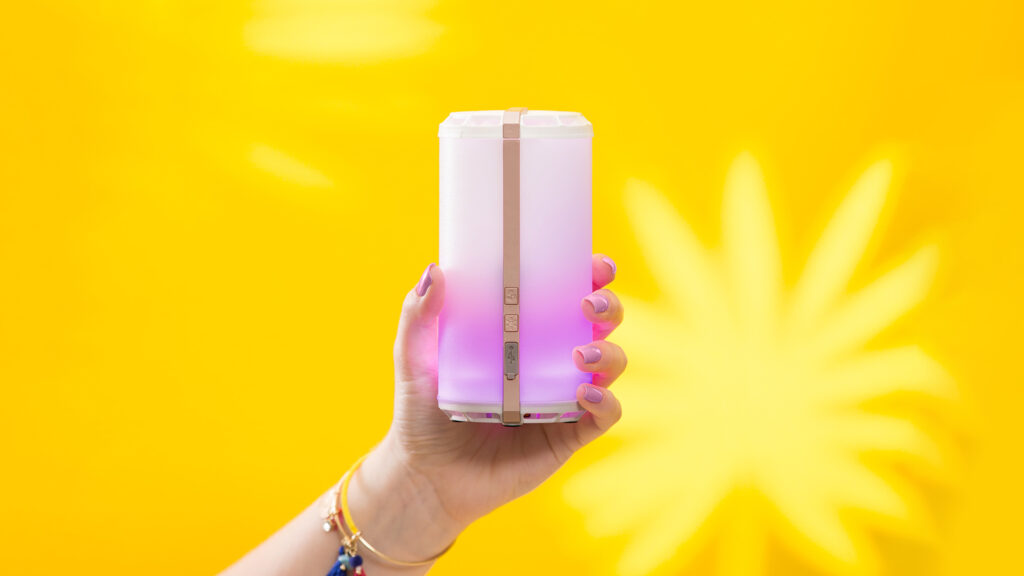 For even more ways to refresh your home with fragrance, look at Scentsy's Unplugged options, including products like Fragrance Flowers and Room Spray.
What's your go-to summertime fragrance? Tell us in the comments!