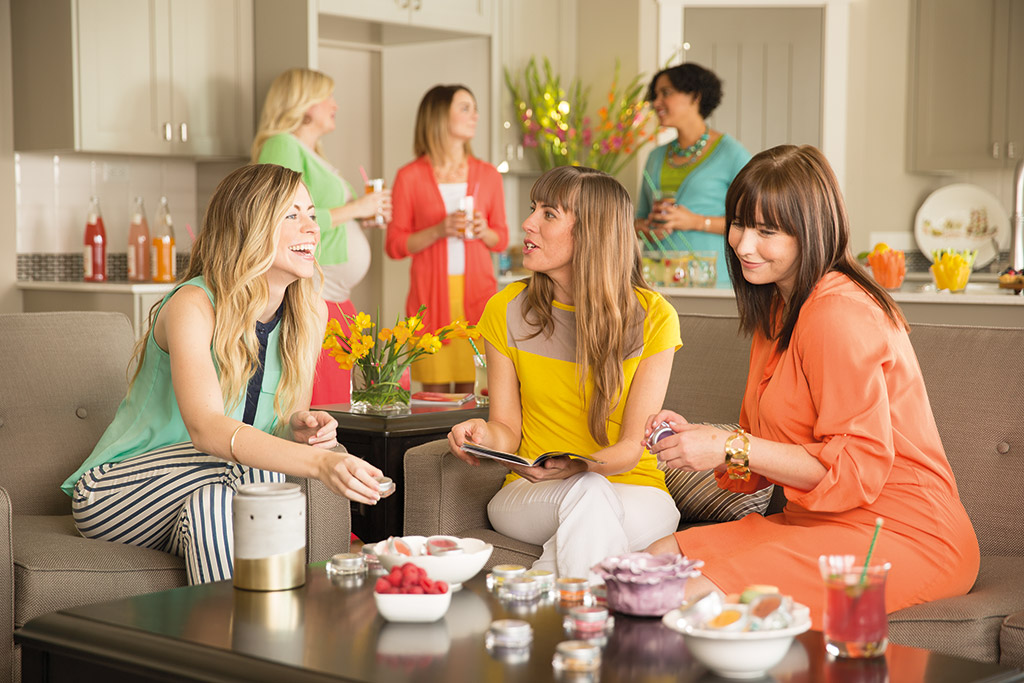 Your party for Thursday night fell through. Again. The last three people you asked to join your team said "no." You've run out of names on your List of 100 for the hundredth time. So why are you running your own business, again?
Not to be a Debbie Downer, but you WILL face tough times and dry spells with your Scentsy business – or any business, for that matter. Having a strong WHY – a reason why you're working so hard – can help you overcome ANY obstacle and give you a renewed sense of purpose.
If you're feeling stuck in a rut, here are some ideas to bust through the blahs:
Think back to why you joined Scentsy in the first place. Was it because you wanted to meet new people? Bring in extra money so you could afford to give your family a better life? Supplement or replace your income?* Quit your job and stay home with your kids full time?* Help other people realize their dreams and potential? Write your "why" on sticky notes and place them EVERYWHERE – your bathroom mirror, your alarm clock, your computer, your wallet, your dashboard – to constantly remind yourself why you're working so hard. Not into stickies? Set an alarm on your phone every day when you tend to slump to remind you to focus on your "why."
Catalog your successes. Look at a calendar or pull up your account in the Workstation and make a list of all you've accomplished. When did you sponsor your first Consultant? When did you promote? What awards and incentives have you earned? How many parties have you booked in the last week? Month? Year? How much have your sales increased since you joined? You're probably doing better than you realize, and having a list of your triumphs staring you in the face may be just the shot in the arm you need to keep going.
Keep your eye on the prize. For most people, motivation ebbs and flows. That's why we offer incentives every six months to keep you engaged. (Hello?!? An all-expenses-paid African safari for two?)* Set your sights on earning the highest tier – and even if you don't QUITE make it, a luxurious trip to an all-inclusive resort in the Dominican Republic is a mighty fine consolation prize!
Make a vision board. Visualizing what you want to achieve can be powerful motivation. Go through magazines or family albums and cut out pictures that reflect the things you want to accomplish in life, make a collage and post it by your bed. (A NEW car! Visiting the Eiffel Tower! Lounging on a beach in Fiji! Taking a pic at Platform 9 ¾ in King's Cross Station! Private school uniforms for the kiddos!) It's a BLAST to do with friends, or even better, a great activity for your next team meeting. Plus, it worked for Oprah! Just sayin' …
Stop the negative self-talk. Like, NOW. Any time you catch yourself saying or thinking something negative about yourself, say or think of three positives. Psychologists say the 3:1 ratio of positive to negative thoughts is the key to happiness – and your success. A good rule of thumb is, if you wouldn't say something to or about your best friend, then why would you say it about yourself? Yep. You're good enough, smart enough and PASSIONATE enough to succeed – right now, exactly as you are.
Pep talk over! Now get out there and make your dreams come true!
Tell us: What's YOUR why, and how are you making your dreams a reality?