It's a Scentsy Scent Quiz!
When it comes to fragrance, we all have our favorites. But the scents you want to experience can change from day to day, right? (Or several times a day!)
Sometimes you want a scent to match your mood:
Lemon = Happy! 🙂

Chocolate = Hungry 😛

Jasmine = Flirty 😉
Other times you want to smell the season or a holiday.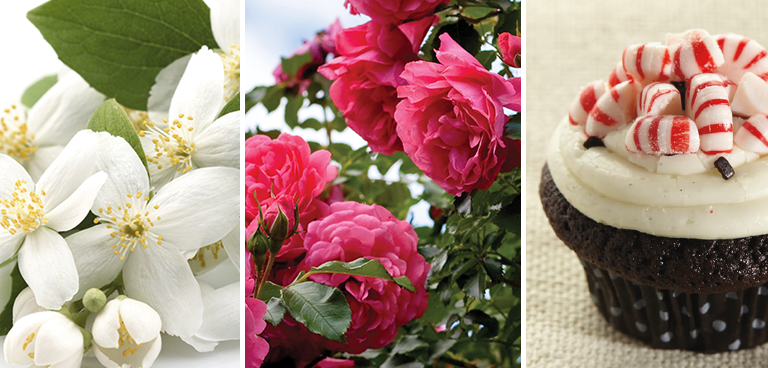 Come spring and summer, we all need fresh, flowery scents. And what's Christmas without a little cranberry or pine?
Then there are days when you go rummaging through your Scentsy drawer and settle on something just because.
It's why we offer so much variety at Scentsy. We want to make sure everyone has a fragrance to love every day.
But that can also make it tricky to find something new. With more than 80 Scentsy Bar fragrances (plus a new Scent of the Month every 30 days or so), shopping can be daunting — to say the least.
We're here to help!
This season, we released 20 new Scentsy Bar fragrances in our Spring/Summer Catalog. These scents run the gamut, from fruity and bright to deep and romantic — and everything in between.
Take our Scent Quiz: Spring/Summer 2016 to discover what fragrances you NEED this season. (Then take it a few more times — Scentsy Bars are buy 5, get 1 free!)
Your journey begins here: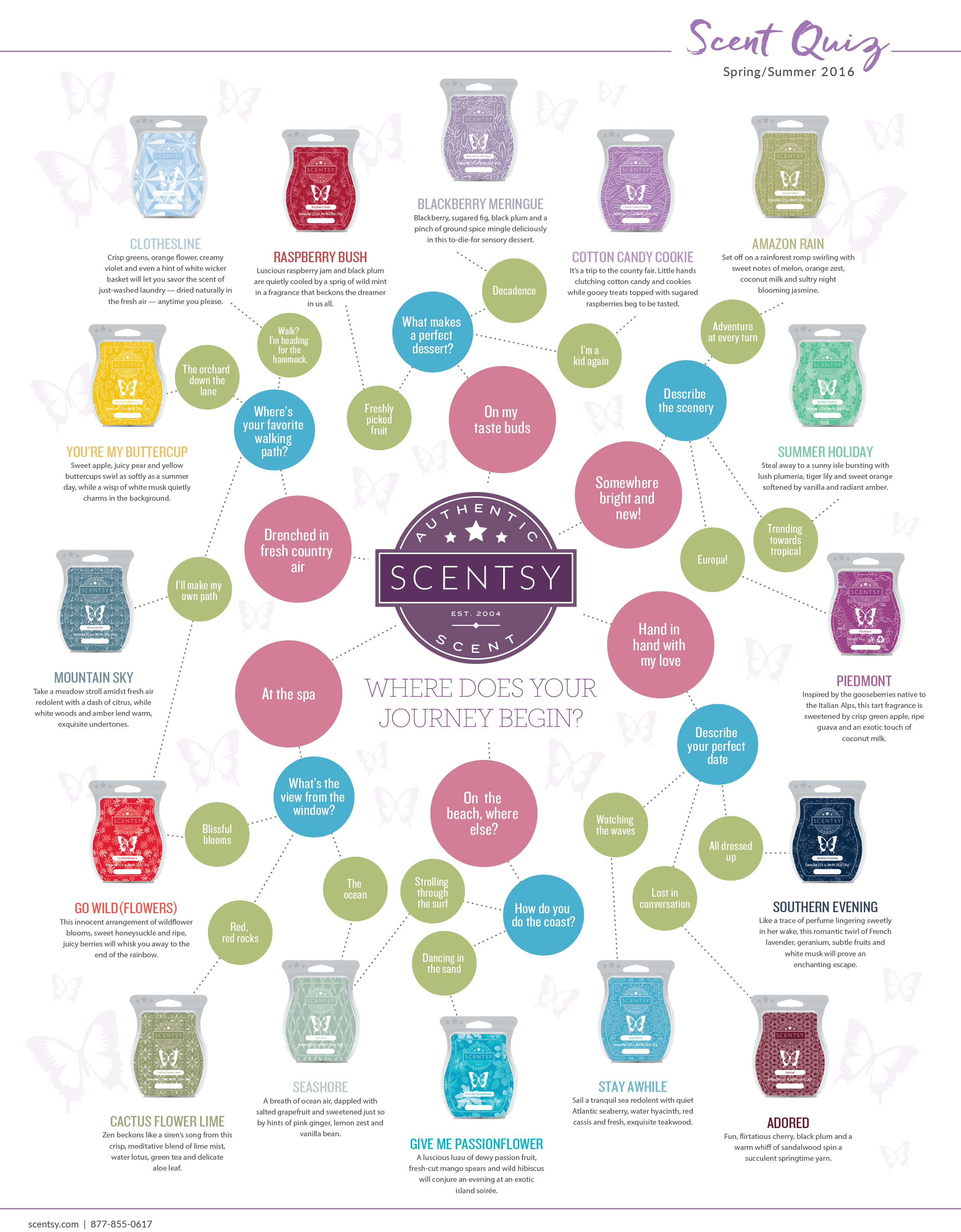 How fun is that? Use this quiz whenever you want to try something new, or share it with a friend to help them find a new fragrance to love. To order your new fragrances, just call your Scentsy Consultant (or visit their website).
Host a Scentsy party
The best way to experience all our beautiful fragrances is at a Scentsy party! Your Consultant will bring testers of each and every scent, and if you're the Host you can earn rewards: free and half-priced products.