Do you use Instagram as a marketing tool for your business?
Instagram has recently announced its plans to switch to an algorithmic timeline. That means its current chronological timeline is going the way of the dinosaur.
This has some Instagramers, and brands, worried abut the future. You, too might be wondering how this will affect your business and marketing efforts.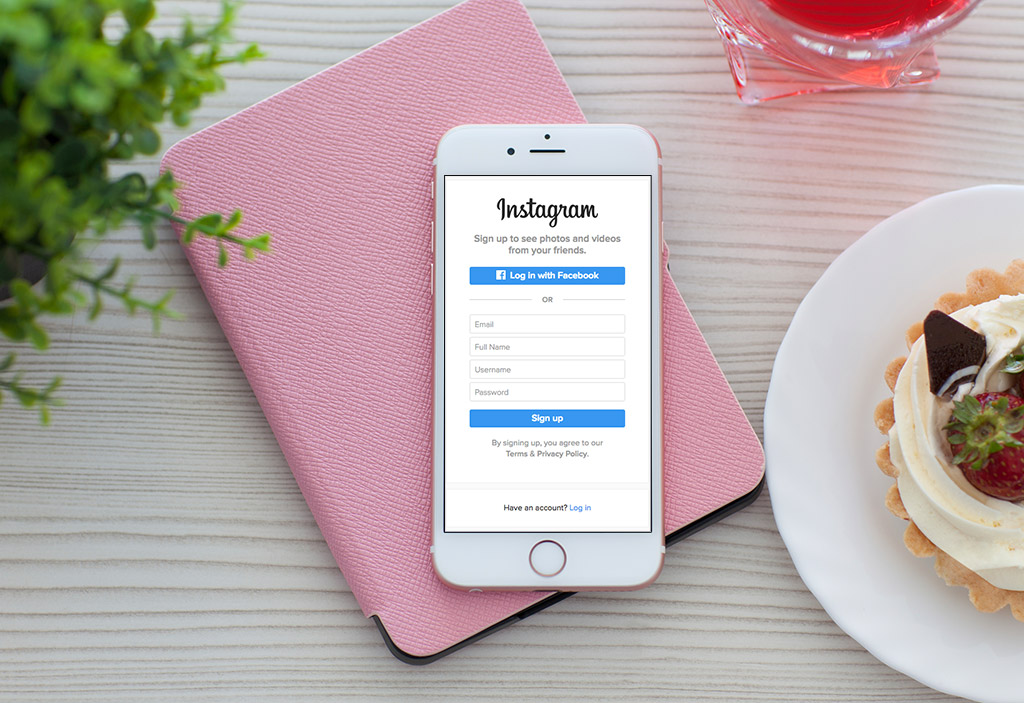 What does it mean?
Put simply: Instagram feeds will not display images chronologically.
The new algorithm will now post images it thinks the user is interested in based on popular posts and prior engagement, such as likes, comments and profiles they have frequently visited.
Instagram announced that the platform won't be removing any posts from the feed, just reordering them. The goal of this change is to help people see what they care about.
Many worry their followers won't see their content. If it's anything like Facebook, it will increasingly become a "pay to play" arena. Currently, Facebook cuts the organic reach brands have to encourage paying to get the post in front of the right people. You will see this in Instagram's future. It is likely that more people will have to start using growth services or bots to grow their pages.
Prepare for it now
Instagram hasn't announced a release date yet, but it's currently being tested with a percentage of users.
Right now, it's unclear what exactly Instagram's algorithm will look like. All this uncertainty can be unsettling, especially if you rely heavily on Instagram to market your business. In preparation for the upcoming changes, you have to get smart with your Instagram strategy. It is also unclear how an Instagram bot will function, or if they will function at all! Here are three things to get your Instagram game on point:
Have a purpose
Whether it's driving traffic to your website, increasing engagement or a lifestyle post, make sure your post clearly reflects that purpose.
Use hashtags deliberately. They can help you to discover new content and get your images in front of people. Keep tabs on trends to see if any hashtags will be an opportunity for you to capitalize on.
Increase the quality, not quantity
Instagram is the artsy platform. People go to Instagram in search of beautiful photos and to get inspiration. You don't have to be a professional photographer to take great photos on Instagram. You don't need a high-tech digital camera – all you need is your phone.
Use basic photography techniques like the rule of thirds, lighting, composition, and focus. These simple tips do a lot to change the style of the photo. A little technique will go a long way. Also, follow other accounts to get inspiration from them.
Product images are good, but mix it up. Include photos about your family, lifestyle, hobbies, fashion, etc.
Engage with your followers and others
Social media sites are a place for people to gather and interact. The same goes for businesses too. The use of social media and online platforms have become more apparent as time goes on. There is a lot of competition on social media, but when isn't there? The main thing is that you and your brand stand out and you are doing this in a way you are happy with. But if you are not achieving your goals when it comes to gaining followers or even audience interaction, you shouldn't give up. Instagram is no different. When people interact with your posts, interact with them. Follow, like and comment on their images as well.
Always be courteous and reflect Scentsy and other Consultants in a positive light. Your words will either attract or repel potential customers and recruits.
This change to Instagram may actually be a good thing. It will filter out irrelevant and poor quality images and replace them with awesome photos. Now it's up to you to create these beautiful images so others will see, giving you more exposure for you business.
Do you use Instagram in your business? What other strategies would you suggest for small business owners? Share with us!
-Post Written by Scentsy Social Media Strategy Team